About Yoga About Yin Yoga About Yinspire and Jessica
About Yoga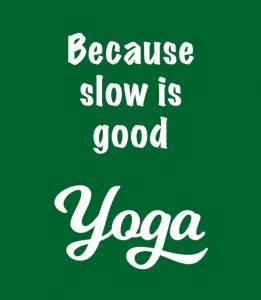 If you ask Google "what is yoga" then, at the time of writing, you get 39,000,000 results – clearly a number of views!
If you were to look at some of the first results that come up, a variety of images will catch your eye. The yogi in flowing white robes mediating serenely; the lyrca clad gymnast in a moody loft studio, concentrating on their balance or form. You may see an image of one of the gods or goddesses of yoga such as Shiva or Shakti, Lakshmi the Goddess of Abundance, Ganesha the Elephant God. Or maybe you fix on images of a yoga class in any one of thousands of school halls, church rooms and small studios the length and breadth of the country, with men and women like you and I taking part.
The word Yoga translates literally from its native Sanskrit as "join" or "union". Sometimes "yoke", as in yoking cattle.
Some of the earliest writing about Yoga is in the Yoga Sutras of Patanjali, written around 1,000 to 500 BC. The opening verses give us an expanded definition of yoga, "Yoga is control of thought-waves in the mind, so that man can abide in his true nature". In the original Sanskrit this is "yoga chitta vritti nirodhah tada drastuh svarupe vasthanam".
But what does that mean? And how does it relate to archetypes described above?
Thought waves in the mind is the stuff that distracts us and holds us back, the things that stop us fulfilling our potential as individuals – thoughts, emotions, reactions, memories, trauma, stresses. Our true nature is to understand and rise above these. Yoga helps us do so. This is the unity explicit in the word Yoga; our minds, bodies and spirit in unity.
I would re-interpret "yoga chitta vritti nirodhah tada drastuh svarupe vasthanam" as a process of wellness – releasing everything which holds us back so that we have wellbeing. Release from limiting behaviour, limiting belief, a limiting relationship with the full expression of ourselves. Release from conditioned responses to day to day events. An awareness of how and why we move, think and do.
The key is awareness, focus and concentration. By practising with awareness, focus and concentration we start to understand and rise above the limiting behaviours and beliefs.
And how does this relate to the images I described at the start of this section? And to a typical yoga class? In all of them focus and concentration is key – concentration on mediation; concentration on movement; concentration on the ancient philosophies of Yoga.
So to me, Yoga is a process of personal wellness – physically, mentally and spiritually.
Increasingly I also interpret it as a process of personal insight and understanding, reflecting that insight and understanding must be the foundation of any agenda of personal change.
I've no doubt that each of the google results are unique and emphasise different aspects of yoga – my thoughts above are just a vignette of these wider thoughts.
Its worth touching quickly on what Yoga isn't.
Yoga isn't a religion – Yoga has routes in ancient Hindu philosophy and, according to some sources, many other ancient religions and philosophical systems. However it is not a religion; there is no dictation as to what you do or don't believe, or how you interpret God, divinity and spirituality. All Yoga asks is that you approach everything in life with an open mind, including faith and belief.
Yoga isn't physical just exercise and flexibility – it includes movement and body control, sometimes quite strongly, and it will help with fitness, but its basis is much wider.
India's Prime Minister, Narendra Modi, sums things up well writing for International Yoga Day:
Yoga is an invaluable gift of India's ancient tradition. It embodies unity of mind and body; thought and action; restraint and fulfilment; harmony between man and nature; a holistic approach to health and well-being. It is not about exercise but to discover the sense of oneness with yourself, the world and the nature … Yoga embodies unity of mind and body; thought and action; restraint and fulfilment; harmony between man and nature; a holistic approach to health and well being"
About Yin Yoga – 'The Quiet Practice'
As with a lot of things, the term Yin Yoga isn't that precise, and has been interpreted in different ways by different teacher; arguably its a way of thinking and practising rather than a specific style. In essence its a quieter, slower, more passive form of Yoga, typified by using gentler versions of common Yoga postures and holding them for a longer time than usual.
A summary of the Yin practice comes from one of the Senior Teachers in the US, Sarah Powers, "unhurried postures unstained by striving"
"Unhurried postures unstained by striving"
Where there is a Yin there is a Yang – the two inter depend on each other. Yang is active, moving, dynamic, expansive, outward. Yin is quiet, passive, still, calming, contracting, inwards.
Yin Yoga aims to work with Yin energies and Yin parts of the body, countering the typically Yang activity of our day to day lives. We spend all day moving, thinking and doing – all Yang things – Yin is the counter balance to this. Someone once described it to me as "A work-in rather than a work-out".

"A work-in rather than a work-out"

Energetically Yin energy is a restoring, nurturing, rebuilding inward energy, as opposed the outward doing action of Yang energy.
Physically the Yin aspect of the body is the supportive, connective parts of the body – in particular fascia – as opposed to the Yang muscle and movement system.
Some teachers emphasise the physical side of Yin Yoga, and the effect on the physical body, other teachers the energetic side of Yin Yoga and its inherent restorative and balancing nature. For me it is an element of both.
Yin Yoga is an ideal counter to a busy life, to a more dynamic Vinyasa or Ashtanga yoga practice, or to active sports and leisure.
There are some key principles behind a Yin asana practice:
Come into the pose at an appropriate depth
Resolve to remain still and
Hold the pose for a appropriate time
The Yinyoga.com website is a wonderful source for all things Yin.
For a more detailed understanding of my teaching approach, see Yin Inspired Yoga in detail – aimed at experienced yoga practitioners/teachers, bodyworkers, therapists and health professionals.
About Yinspire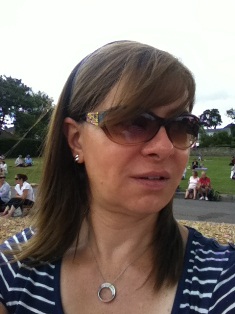 About Jessica: I started exploring Yoga in my mid 40s – it had been on my "to do" list for many years but never quite happened. One day I saw an advert for "Yoga and Brunch" and thought that sounded a civilised way to brighten up a dull January Saturday morning.
From that very first class I was captivated with Yoga, before long attending classes a week, along with additional workshops, the first steps toward a home practice and starting to devour Yoga books.
It was perhaps inevitable that training as a Yoga teacher would follow in due course.
Away from Yoga my background is Accounting and Tax, which I still practice, including accounting for yoga teachers. When not at work I enjoy fresh air – whether walking or cycling on land, or at sea on our family motor yacht – and having my nose in a good book.
Styles: Most of the regular teachers I have worked with come from a Hatha or Vinyasa style of Yoga, and these have been the foundations of my own practice.
My Yoga Teacher Training Tutor came from a Satyananda lineage and this has influenced my own practice.
In 2012, recovering from a fracture, I discovered by myself a slower quieter side to Yoga, which I later came to understand as Yin yoga.
All these influences come together in my teaching, which I refer to as Yin Inspired Yoga.
My Yin Inspired Yoga style is an adaptation of a classic Yin Yoga practice to also include, as appropriate, elements of Hatha Yoga postures, maybe some very slow flow, Pranayama and Mindfulness – the emphasis remains on a slow floor based practice though.
I'm also influenced by disciplines of human sciences – specifically functional anatomy and neuroscience, and h0w these influence practice. Elements of my current training in Yoga Therapy come into class.
Although I would describe myself as Liberal Christian, I have a strong interest in Buddhist ethics and practice, and this illuminates aspects of my classes especially Meditation and Mindfulness practices.
I would like to feel I am firmly grounded in teaching and practising all the eight limbs of Classical Raja Yoga – specifically I see Asana (yoga postures) as only part of the practice.
If you are looking for a very strong physical class then I am not the Yoga teacher for you; likewise if physical fitness or weight loss is your main aim then there are more efficient ways of achieving this. However why not give a class a try? It may not be what you were looking for, but it could be what you need in a busy bustling world. I offer a £5 taster class to get you going.
Amidst all the seriousness, I also think Yoga should be fun and relaxed, and approached with humour – you should leave the class feeling better than when you came in.
LGBT
Yinspire is an LGBT friendly business, committed to promoting equality and inclusiveness.
Main Trainings
2013-2014 FRYOG foundation course 100 hours
2014-2015 FRYOG practical teaching course 200 hours
2014 Foundations of Yin Yoga – one week – tutor Norman Blair
2015 – 2016 Structural, Functional and Experiential Anatomy for Yoga – 100 hours – with Gary Carter
2016 Advanced Yin Yoga Teacher Training – 60 hours – tutor Norman Blair
2017 – 2019 – (ongoing) Yoga Therapy Training – 550 hours – Minded Institute
CPD and other training
2013 Yin Yang Yoga workshops – one weekend – tutor Simon Low
2014 Common Injuries Upper and Lower Body – one day cadaver prosection
2014 Yin Yoga workshops – one weekend – with Paul Grilley
2016 Anatomy of pelvis, spine and back pain – half day cadaver prosection
2016 Anatomy of spinal cord and nervous system – half day cadaver prosection
2016 Five day guided cadaver dissection – with Julian Baker
2016 Insight Yoga + Psychological Inquiry workshops – one weekend – with Sarah Powers
2017 Insight Yoga Teacher Training Intensive: Mindfulness + Inner Practices in Yin Yoga – five days with Sarah Powers
2017 Yoga Therapy for Low Back Pain & Sciatica – three days with Robin Monro / Minded Institute
Professional Memberships
Friends of Yoga Society International – FRYOG
Yoga Alliance – RYT200
Independent Yoga Network – IYN
Institute of Anatomical Studies – IAS
Musings
Here are some of my recent musings:
Reading List

I devour books on yoga – here are some of the books I've read, and reviewed, recently: