Yinspire Classes with Jessica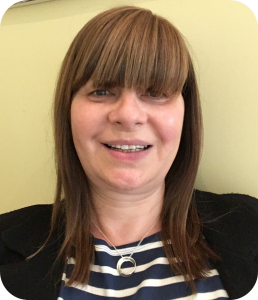 Thank you for expressing interest in my Yoga offerings
There are various opportunities to practice with me:

I teach a loosely Yin Yoga style, but drawing on Restorative and Hatha Yoga as well, and incorporating sitting and pranayama (yoga breathing), and influenced by my training as a Yoga Therapist

Learn More About Myself and My Teaching Styles
Join my Mailing List to be Kept Up to Date
Studio Classes
My current Studio Class Schedule is:
Mondays – 19:00 to 20:30 – Rowborough – Yin Inspired Yoga
Wednesdays – 09:30 to 11:00 – Rowborough – Restorative Yin Inspired Yoga
Wednesdays – 19:00 to 20:30 – Rowborough – Yin Inspired Yoga
Read More About the Studio Class Schedule and Book Your Class
Saturday Morning Pure Yin
These run approximately once a month outside of summertime.
A two hour class of chilled "pure yin" – no dynamic postures or flow, but rather simple floor based Yin Yoga postures, some more restorative, some heading more towards a soft edge, a chance to stretch body, calm the mind, and ease the stresses of busy lives away.
These classes are £15 when taken as a single class. Anyone with an In Person Subscription can book join with at 50% discount, so long as taken at the time of booking.
Forthcoming dates:
2021 16 October, 20 November
Private Classes and Yoga Therapy

As well as group classes I offer private classes.  Alongside being a Yoga Teacher, additionally I am a Yoga Therapist so I can tailor a Private Class to address your specific health and wellbeing needs.
Private classes or Yoga Therapy are ideal
If there is something specific you wish to work on
Scheduled class times don't suit you
You prefer a more private experience,
You would like to step away from a busy schedule for some "you time".
Yoga Therapy bookings are through my Yoga Therapy website.
Read more on my Yinspire Yoga Therapy website
Private Yoga classes can be booked via my Private Yoga Class page
Read more on my Private Yoga Classes page
Not sure whether to book Private Yoga or Yoga Therapy?  My session fees are the same, and in practice I can blend the two to suit your needs – so you can book either for a similar experience.
As a Yoga Therapist, my specialist interests are:
Yoga on Demand – Recorded Classes and Routines
I have a selection of Pre Recorded content available, featuring both classes and individual practice routines for well-being, along with a guide to Yin Yoga.
Yoga On Demand – Recorded Yoga with Jessica
Guest Teachers
As well as hosting Jessica's classes and Yoga Therapy, Yinspire hosts a schedule of guest teachers for both regular classes and occasional workshops.
For information about Peter Bulpitt's classes at Yinspire see and booking see – Yoga with Peter
I hope that further Guest Teachers will be joining during autumn 2021.
Contact
Telephone 01983 333888 (my secretary) – please be aware I am difficult to reach by phone, so email is a better option