Yinspire Classes with Jessica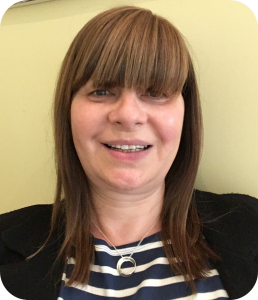 Thank you for expressing interest in my Yoga offerings.  I teach a loosely Yin Yoga style, but drawing on Restorative and Hatha Yoga as well, and incorporating sitting and pranayama (yoga breathing), and influenced by my training as a Yoga Therapist

There are various opportunities to practice with me:


Learn More About Myself and My Teaching Styles
Join my Mailing List to be Kept Up to Date
Studio Classes
All Studio Classes are now running in person.  My current Studio Class Schedule is:
Mondays – 18:30 to 20:00 – Rowborough – Yin Inspired Yoga
Wednesdays – 09:30 to 11:00 – Rowborough – Restorative Yin Inspired Yoga
Wednesdays – 18:30 to 20:00 – Rowborough – Yin Inspired Yoga
Book Your Studio Class
Read More About the Studio Class Schedule
From December 2021 onward I am offering one Streamed class a week as well, recognising that some people are still concerned about Coronavirus.  Details are under the Studio Class links immediately above.
Saturday Morning Pure Yin
These run approximately once a month outside of summertime.
A two hour class of chilled "pure yin" – no dynamic postures or flow, but rather simple floor based Yin Yoga postures, some more restorative, some heading more towards a soft edge, a chance to stretch body, calm the mind, and ease the stresses of busy lives away.
These classes are £15.
Forthcoming dates:
18th December 2021
29th December 2021

(edit – now full, enquire for wait list)

 – Wednesday Christmas Special – bookings here
15 January 2022
19 February 2022
19 March 2022
9 April 2022
29 October 2022
26 November 2022
Private Classes and Yoga Therapy

As well as group classes I offer private classes.  Alongside being a Yoga Teacher, additionally I am a Yoga Therapist so I can tailor a Private Class to address your specific health and wellbeing needs.
Private classes or Yoga Therapy are ideal:
If there is something specific you wish to work on
Scheduled class times don't suit you
You prefer a more private experience,
You would like to step away from a busy schedule for some "you time".
Yoga Therapy bookings are through my Yoga Therapy website.
Read more on my Yinspire Yoga Therapy website
Private Yoga classes can be booked via my Private Yoga Class page
Read more on my Private Yoga Classes page
Not sure whether to book Private Yoga or Yoga Therapy?  My session fees are the same, and in practice I can blend the two to suit your needs – so you can book either for a similar experience.
As a Yoga Therapist, my particular areas of specialism are:
Courses and Workshops
I periodically offer Yoga Courses and Workshops such as Beginners Yoga, Yoga for Emotional Well-being.
There are no dates booked at present, but I have plans for 2022.  Check back for further details, and join my Mailing List or my social media channels for updates.
Yoga on Demand – Recorded Classes and Routines
I have a selection of Pre Recorded content available, featuring both classes and individual practice routines for well-being, along with a guide to Yin Yoga.
Yoga On Demand – Recorded Yoga with Jessica
Guest Teachers
As well as hosting Jessica's classes and Yoga Therapy, Yinspire hosts a schedule of guest teachers for both regular classes and occasional workshops.
Peter Bulpitt teaches on a Thursday evening, Friday Morning and occasional Saturday mornings.
Della Lubeck is running Sivananda Saturdays as follows:
Julie Cole teaches weekly on Monday and Thursday mornings, 10am:
In her own words "Hatha yoga class with some inspirations from other yoga disciplines, and best suited to those with some yoga experience. Booking essential.  I qualified in 2008 and have been practising yoga for 23 years."
earthwaysyoga@gmail.com or 07733 018621 (SMS preferred)
Contact
Telephone 01983 333888 (my secretary) – please be aware I am difficult to reach by phone, so email is a better option