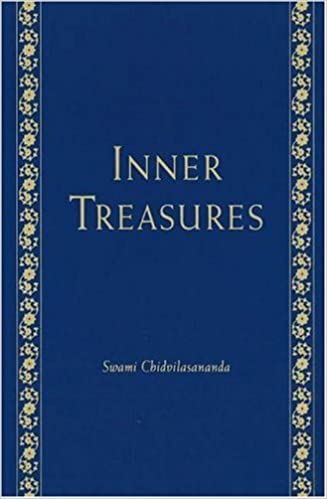 A short work, only 80 pages or so, which are loosely transcripts of a series of talks at a Yoga retreat in Christmas 1994.
Topics covered are "The Mirror of God", "The Sadhana of Joy", "The Sadhana of Peace" and "The Sadhana of Love".  Sadhana, by the way, may be thought of as a disciplined practice.
Yoga philosophies are many, diverse and complexly interwoven and although this work only scratches the surface, the topics are thought provoking and inspiring.  The view I take is that all reading of this nature helps ideas to peculate and settle in our spiritual awareness.
This is an ideal book for someone wanting to scratch the surface a little on Yoga philosophies or someone seeking a little bit of inspirational and uplifting holiday reading.
Inner Treasures by Swami Chidvilasananda is available on Amazon