You Tube Yoga with Jessica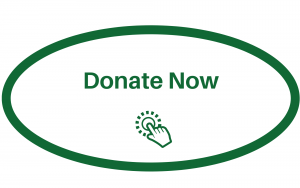 I introduced this content as a response to the Coronavirus disruption – these are recorded and edited by myself from my own space, so please don't expect a polished professionally filmed video.
These sessions are offered on a donation basis with a recommended donation of £5 per session which can be paid here. If your financial circumstances don't allow for this, please enjoy these offerings as my gift to you.
Please be aware that you need to take responsibility for your own safety during online sessions, and sessions are offered without responsibility.
You can visit my YouTube channel directly
If you are interested in breaking down individual Yin Yoga postures for safety and comfort, visit my Yin Yoga Guide by Video

Short Routines
Neck and Shoulders Routine Seated – 22 Minutes (or another variation without introduction, 17 minutes)
Dirga Breath Seated – 14 Minutes
Grounding Breath for Anxiety and Overwhelm – 15 Minutes
Alternate Nostril Breathing (Nadi Shodhana) Introduction and Ten Minute Practice – 17 Minutes
Alternate Nostril Breathing (Nadi Shodhana) Ten Minute Practice – 12 Minutes
Guided Meditation for Life Turbulence – 13 Minutes
Coherent Breathing – Introduction and Ten Minute Practice – 24 Minutes
Coherent Breathing – Ten Minute Practice – 12 Minutes
Coherent Breathing Chimes – 10 Minutes audio to download and 20 minute audio to download
Chakra Meditation – 22 minutes
Joint Freeing Series (floor based) – 23 Minutes (or Chair Based – 21 minutes)
Sitali Pranayama – a breathing practice for hot days and hot flushes – 9 minutes – seated
Longer Classes
Evening Breathe and Yin Stretch – 41 Minutes
Yin Yoga for Hips and Spine – 62 Minutes
Sample Yin Yoga Class from Zoom – 1 hour 20 minutes
Presentations (talk rather than practice)

Yoga, Our Nervous System and Coronavirus – 21 Minutes
The Yoga Energy Body – Chakras, Koshas, Nadis and Prana (28 minutes) – and Chakra Meditation – 22 minutes