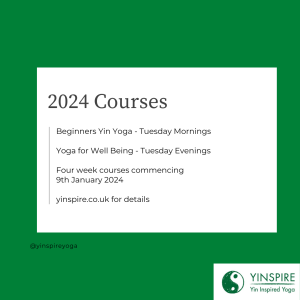 Four weeks starting Tuesday 9th January 2024 6pm
This course introduces targeted Yoga practices to help with physical and emotional health – this could be concerns like Stress and Anxiety, Digestive Health, Back and Hip Pain for example.
To get an idea how Yoga may help concerns like these, see my Yoga Therapy page
No previous Yoga experience is necessary, and the course is suitable for beginners.
This is a floor based class.  Most health issues can be accommodated so long as you can get up and down from the floor comfortably.
Your investment is £50 for the four week course, covering 4 sessions of 75 minutes each.
The course is taught by Jessica Garbett, and experienced Yoga Teacher and Yoga Therapist.
Please see Terms of Business for Courses – please be aware the booking is noncancellable and non refundable.
Please see Details of the Location