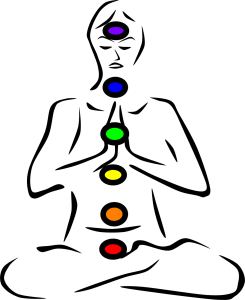 March 3 2018 – Working with Energy and Chakras
Feeling sluggish and tired? Need to learn how to use Yoga to address emotional, mental and physical fatigue?
A two hour Saturday workshop focusing on energy – Prana and Chi; energy channels – Meridians and Nadis; and the energy centres known as Chakras.
We'll start looking at the theory of energy, and then look at practical ways of working with energy through sitting, breathing and moving.
Although this workshop is open to all, it is not suitable for absolute beginners – a little previous yoga or energy experience is best, even if its only a few classes.
Workshop takes place at Rowborough Manor, 10am to midday, and your investment is £15