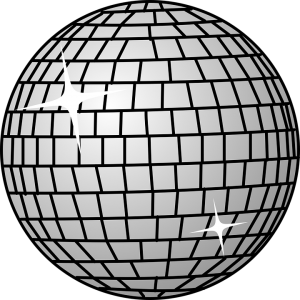 Thinking about Yoga in 2019? I offer Yin Yoga classes in Brading and Rowborough (close to St Helens traffic lights).
Yin Yoga is a quieter form of yoga, a bit less drama, we take a slightly more relaxed approach to yoga postures, and maybe linger in them a bit longer. It should be suitable for most people who can sit on, and get up and down from, the floor.
For my own interpretation of Yin Yoga, I weave in some Restorative Yoga, which calms the Nervous System, some influences from Hatha Yoga, along with breath work(pranayama), mindfulness and relaxation. I also draw on recently completed training in Yoga Therapy for Mental Health, which underpins traditional yoga wisdom with a contemporary evidence based understanding of physiology, psychology and neuroscience.
The media image of yoga quite often draws on a narrative of the slim, bendy, lycra clad yogi, and I know this is off putting – if you know me, it's not me at this time in life either. It's also a narrative which is wrong – yoga is accessible to almost all, regardless of age, gender, race, creed, body shape and whether or not toes can be touched. It's a sometimes said, if you can breathe, you can do yoga.
Yin Yoga can be a good inroad to yoga for first timers, or those lacking body confidence; and for those with busy lives – from work, sports, family – it can introduce an element of balance and grounding.
My Tuesday morning class is full, but there are a couple of spaces on Tuesday evenings, and good availability for my 5pm and 7pm classes on a Monday night. Your first class is £5, beginner friendly, and after that prices range from £6 to £10/class depending on how you choose to book.
Find out more, and book, at www.yinspire.co.uk/yinspire-classes-with-jessica/
To book a £5 taster – www.yinspire.co.uk/yinspire-classes-with-jessica/taster/
I'm also running a four week course for wellbeing and resilience to stress, starting this coming week with a choice of Wednesday evening or Friday morning. www.yinspire.co.uk/breatheyin/
A common question is "what exactly is yoga" – Exercise? Mindfulness? Relaxation? All that, none of that and more. For my 50th birthday my partner bought a mirrorball for decorating my party, and afterwards said "I don't know what you want to do with this now" – I knew exactly what use it had; I use the analogy in beginners courses of yoga being like a mirrorball. The reflection you see depends on the direction you look, countless variations, but the mirrorball itself remains unchanged. For me yoga has been first and foremost a practice of insight; for others it's toning the body, for others relaxation, for others me time, for others stress release. All valid reflections. All welcome.
Not ready yet – join my mailing list to keep in touch www.yinspire.co.uk/newsletter/