Summer class changes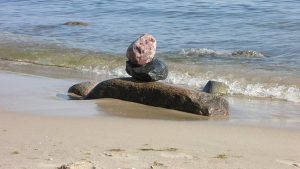 As the weather brightens up and summer sets in, yoga classes thin out a little, filling up again in the autumn – like so many things, a natural Yin and Yang.
So, this summer I'm pairing my teaching schedule back a little.
From week commencing 24 July 2017 the following classes are cancelled:
5pm Monday (last class 17th July)
10am Thursday (last class 20th July)
midday Thursday chair yoga (last class 20th July)
Monday 5pm yogis are welcome at Monday 7pm or Tuesday 6:30pm, and Thursday 10am Yogis are welcome Tuesday 10am.
My schedule will return to normal from week commencing 25 September 2017:
5pm Monday restarts 25 September 2017
Thursday morning classes restart 28 September 2017
Separately I am considering a change to Thursday mornings from September, there are a few choices:
Leave things as they are – 10am Yin/Hatha, midday chair yoga
Run a 9:30am or 10am Yin class followed by chair yoga at 11am or 11:30am
Combine these two classes into a 10am or 10:30am "Breath Move Relax" 90 minute class which would be combined chair and mat – people can choose which ever is most comfortable or use chair for part of class and mat for part of class
My preference is number 3 – I think a combined chair and mat class in the morning would work well, but I would welcome feedback from Yogis.
After this coming weekend, 24 June, my monthly Saturday morning classes are taking a break, and return as follows:
7 October 2017
4 November 2017
9 December 2017