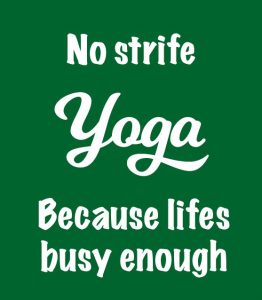 Private and Closed Yoga Class
I offer private yoga class for individuals or small groups. I also offer specialised Back Care Classes
Costs for a private class are
£45/90 minutes
£35/60 minutes
£100 for 3 x 60 minute classes
£25 consultation only – no yoga practice – refundable against a booking of three sessions
Closed classes are as above plus £5 for each person over three – why not get some friends together!
Normally the first class needs to be 90 minutes, subsequent classes 60 minutes. If you are a regular student of mine, then we can start at 60 minutes.
Private classes are normally daytime or early evening at one of my studios.
A private yoga class can be tailored to your needs after a full assessment, and maybe suitable if:
you are recovering from injury or health issue (consider my Back Care Classes)
you would like help in adapting yoga practice for personal circumstances
you are lacking confidence at present
you are worried about joining a open class
class times don't suit you
you prefer a more private tailored experience
you need a more therapeutic approach to yoga
I'll endeavour to make sure that a private class meets your specific objectives, and contains a spectrum of suitable practices.
Private classes could be a one off, weekly, monthly or what ever suits you.
Please contact me for booking.
Terms: Full fee charged if cancellation at less than 48 hours or you do not attend. Cancellations must be made by email.