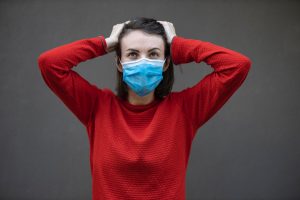 As the Studio re-opens this coming week following the November lockdown, a slight tweak to the Coronavirus Safety protocols.
To help keep us all safe, and keep the Island in Tier 1, please wear a mask or face covering – unless, of course, you are exempt in the studio reception area, and when you are not on your mat in the studio (i.e. when you are setting up or packing away).
Just to be very clear, you don't need to wear a mask during the class itself!
Thanks – Jess
Photo by engin akyurt on Unsplash