Online Classes with Jessica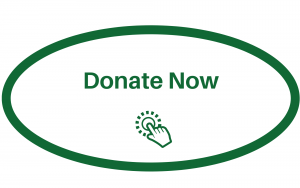 I am offering a selection of online classes and routines in response to the Covid-19 disruption.  I hope these may become a permanent offering.  At the moment these are "work in process" so please don't expect a polished professionally filmed video!
These sessions are offered on a donation basis with a recommended donation of £5 per session which can be paid here.  If your financial circumstances don't allow for this, please enjoy these offerings as my gift to you.
Please be aware that you need to take responsibility for your own safety during online sessions, and sessions are offered without responsibility.
I am also offering 1 on 1 Yoga Therapy on-line via Zoom at £30/session
Short Routines
Neck and Shoulders Routine Seated – 22 Minutes
Dirga Breath Seated –  14 Minutes
Grounding Breath for Anxiety and Overwhelm – 15 Minutes
Alternate Nostril Breathing (Nadi Shodhana) – 17 Minutes
Guided Meditation for Life Turbulence – 13 Minutes
Longer Classes
Evening Breathe and Yin Stretch – 41 Minutes
Presentations
Yoga, Our Nervous System and Coronavirus – 21 Minutes
Regular Classes Online
If you are a regular student of mine, join me for classes online during Covid-19 disruption.

I will keep this group locked to those whose attend my classes regularly so you have broadly the same level of privacy / confidentiality as you have sharing in class.
Classes will be streamed live on Zoom, and then in the Facebook group for catch up at your leisure.
We will be using the web app Zoom
If you use a tablet (a phone screen will be too small) then download "Zoom Cloud Meetings" from App / Play Store
If you use a laptop (possibly a desktop, but you need to see the screen whilst we are practising) the download here https://zoom.us/support/download
You do not need to create an account with Zoom or pay anything.
It may be worth testing your camera and audio, Zoom may prompt you to do this