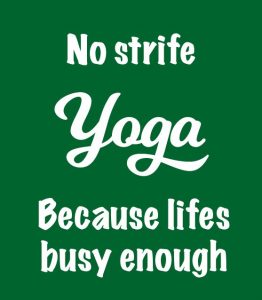 Well, the sun is tentatively making an appearance now, and ready for the warmer weather the studios have both air conditioning and garden doors at Rowborough – the perfect Yoga environment!
Whether its sunny or dull, the teachers at Yinspire try and provide a warm welcome.
This months schedule:
Therapeutic Yin Yoga Mondays 5pm – the class for anyone with stress, anxiety, low confidence, back pain, other injuries. A slightly slower vibe with variations to suit, drawing on Yin Yoga, Restorative Yoga, Hatha Yoga and Yoga Therapy
Yin Inspired Yoga with Jessica – Mondays 7pm and Tuesdays 6:30 pm – a mix of Yin Yoga, Restorative and Hatha Yoga
NB Jessicas classes not running 1/2 July due to injury – back on 8th/9th
Zen Inspired Yoga with Anne – Tuesday 10am – Anne also has an assortment of Thursday evenings and workshops, check the web site for schedule )
Wednesday 09:30 am Yoga with Carol Macartney
Wednesday 6:30pm – ❤️ NEW CLASS ❤️- Yoga with Peter – Hatha yoga focused on spinal opening.
Thursday 7pm – Power Yoga for All with Emma Humphrey
Thursday 10am – Gentle Yoga and Yoga Nidra, followed by 11:15am Chair Yoga with Susan (not running 4 July)
Wednesday and Friday morning , Pilates with Penny
For full details see the Class Schedule
Hope to see you on a mat!
Also available Yoga Therapy with Jessica – using Yoga to help with a variety of health and well-being issues, including stress, anxiety, depression, back pain and injury rehabilitation – Read more about Yoga Therapy