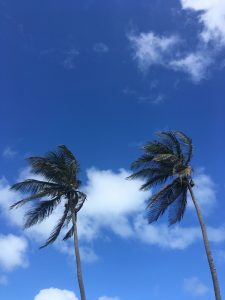 As I write, "Fool If You Think Its Over" by Elkie Brooks is playing on the radio.  It provides an apt entry to what I am writing.
This week I taught my first "in person" Yoga Class in five months, and Monday the studio reopens for classes.  So, back to Normality?  Well, not quite.
On a visible level the studio will be different with distancing, sanitisation, allocated spaces, smaller numbers and ventilation.  We know the drill by now.
However on an invisible level the last few months have been a challenge for all of us in different ways, and the emotional, social and sometimes physical scars will take a while yet to heal.
How do we now interact?  Is distance a permanent fixture of life?  Missing the family members and friends we have lost touch with, or maybe lost to the virus.  Recovering our careers and working life, our hobbies, our social life.  Reconnecting with our tribe, scattered and browbeaten.
Yoga can be an important part of this recovery, but it will be baby steps.  As we restart in the studio we will be keeping it simple and grounded, promoting emotional safety, and tuning in to the rhythm of breath and body.  Healing cannot be rushed.
My studio schedule is Monday and Wednesday evenings 7pm, and Wednesday mornings 9:30am.  There is a streamed option for the two evening classes.  Saturdays with me will restart in the autumn.
Meanwhile, Peter restarts his weekly schedule this coming week, including some Saturdays, and Della will be offering an occasional Saturday class as well. 
I hope to see you on a mat soon.