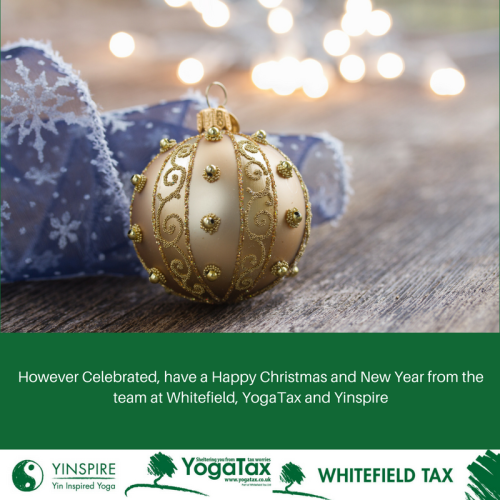 Christmas Schedule at Yinspire
Jessica's classes run normally w/c 20th December – thats Monday evening and Wednesday morning / evening. They then restart on Wednesday 5th January 2022.
Peter is teaching up to and including Thursday evening 23rd December. No Friday morning class 24th December. Peter then restarts on Thursday 6th January 2022.
Julie's last 2021 class is Monday 20th December, with no class on Thursday 23rd. She plans to restart on Monday 3rd January 2022.
Della is back with Sivananda Saturday on Saturday 8th January 2022
Obviously matters are moving very fast regarding Covid at present, so everything is very much Deo Velente.
If we don't see you in class this coming week, have safe and coivd free Christmases.