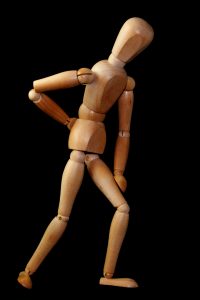 Back Care Classes
I offer back care class for individuals or small groups.
The latest recommendations from NICE, the National Institute for Clinical Excellence, is that in the absence of "red flags", movement such as Yoga or Pilates is the recommended way of managing back pain in preference to specialist referral or painkillers.
I am trained in Yoga Therapy for Back Pain, and also have additional training in Experiential and Functional Anatomy and Physiology. On a practical basis I also have a "temperamental" lower back myself.
My approach to working with back pain combines physical aspects of strengthening, lengthening and aligning, along with work on relaxation, tension release, breathing and mindfulness in order to provide a rounded approach to back care. There is no universal approach, and my work will be tailored to individual needs.
I'm happy to work alongside any other input you are receiving from a doctor, physiotherapist, osteopath or chiropractor, and would recommend chiropractic or osteopathic input at the start of an acute back flare up. My work builds on their input to calm an acute flare up and mitigate future problems.
Its important to be aware that causes of back pain can be quite obtuse, and whilst sensible precautions are needed, often the best cure is time, patience and care. Yoga is very well placed to facilitate this process.
The process of healing a back isn't quick, and I strongly recommend a block of three private sessions to give us time to work together. Typically the first session would be assessment and getting to know each other plus some initial practices, and sessions two and three would build on session one practices. For a small extra cost I will normally photograph or video the work we do, and email to you so you can replicate it at home.
Costs:
Initial session £45/90 minutes
Follow up session £35/60 minutes
1 x initial session + 2 x follow up (recommended) £100 – without photos / videos
1 x initial session+ 2 x follow up (recommended) £130 – with photos / videos taken during class and sent by email to help you replicate work at home
£25 consultation only – no yoga practice – refundable against a booking of three sessions
Please contact me for booking
Terms: Full fee charged if cancellation at less than 48 hours or you do not attend. Cancellations must be made by email.