Yinspire Rowborough
 

Address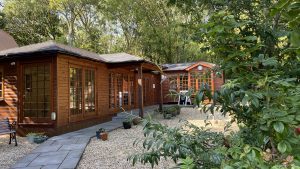 Rowborough Manor, Beaper Shute, Brading, Isle of Wight, PO36 0AZ (boundary between Ryde and Brading)
The studio is only open when classes are on – please do not call or visit without appointment.
It would be appreciated if people do not arrive more than 15 minutes before class, as this is a private house.
Please read about Practising Safely During Coronavirus
Please read about coming to Your First Yoga Class with Jessica
Parking

Please do not park on the Beaper Shute side of first set of gateposts as this is not our property – please park beyond these gateposts after Yinspire signage.
Beyond those first gateposts:
There is a parking area on right as you come up driveway with space for 5 or 6 cars – please park considerately bonnet or boot in
There is also in line parking area for a further 4 or 5 cars on the left of the driveway as you come up – its suggested you park with your bonnet facing up the drive way so drivers door opens onto driveway (allows you to tuck in tighter)
Overflow parking is by the house beyond the second set of gateposts, please park bonnet or boot to end wall of house, and avoid blocking doors, gates and the car port
Please park considerately, and leave room for other cars to pass please – there is plenty of space if everyone is considerate
See parking plan below
Directions:
Beaper Shute is the main Brading to Ryde Road, and the studio is on the outskirts of Ryde, not far from Tesco towards Brading/Sandown.

Coming from Brading/Sandown the entrance is a couple of hundred yards after the St Helens traffic lights on the left.   The turn in is concealed, so once you are past the first layby slow down and it's the next left – you will see two stone and brick pillars at the end of the drive – it's a drive way turn in you are looking for, not a layby.  It's opposite the entrance to the woods where they sell logs.
If you are coming from Ryde/Tesco its couple of hundred yards before the St Helens lights on the right hand side, after Harding Shute on the right and  the long layby on the left, as the road dips down.  Slow down in plenty of time as the entrance is concealed and it's a fast road. The entrance is opposite the wood yard where logs are sold.
Come straight up the drive, ignore the turn to the left, and you will see a sign saying Rowborough Manor – park beyond this sign (see parking information above)
Studio is behind the house.  Come up the left path, leaving pond to your left, and studio is to the left beyond you. 
Please take care, the paths can get slippery.
The venue is a purpose built studio in the grounds of a private home, accommodating around 12 mat spaces with distancing.
Facilities:
Complimentary water
Toilets
Mats and props for use
Map and Parking Plan

Download the Area Map and Parking Plan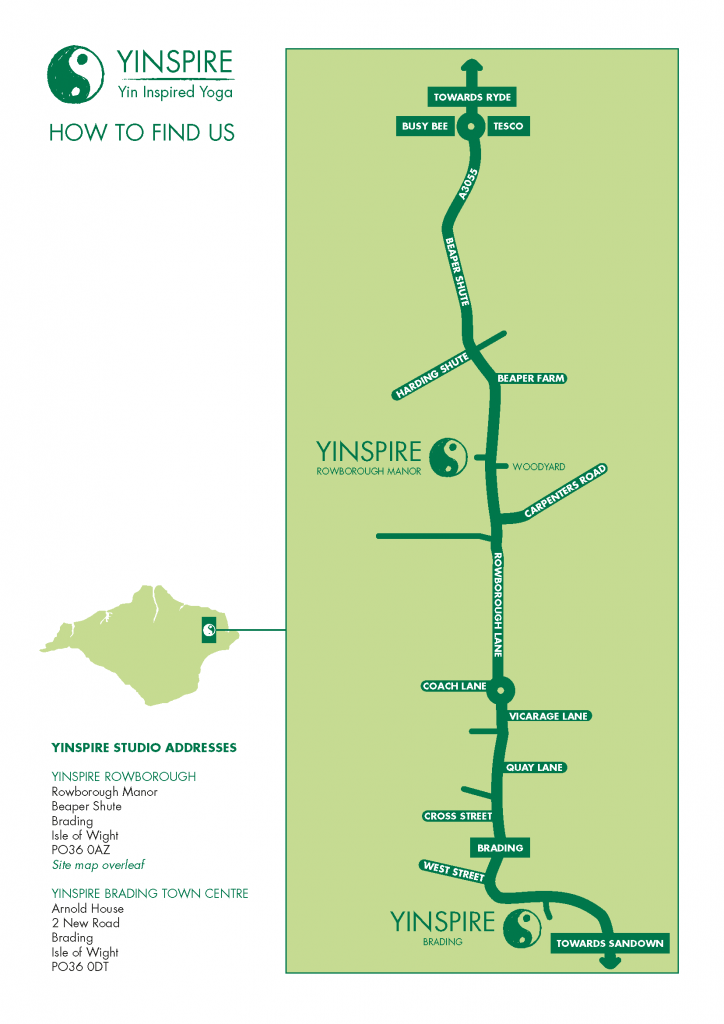 Parking at Rowborough
There is ample parking in the driveway, and overflow nearer the house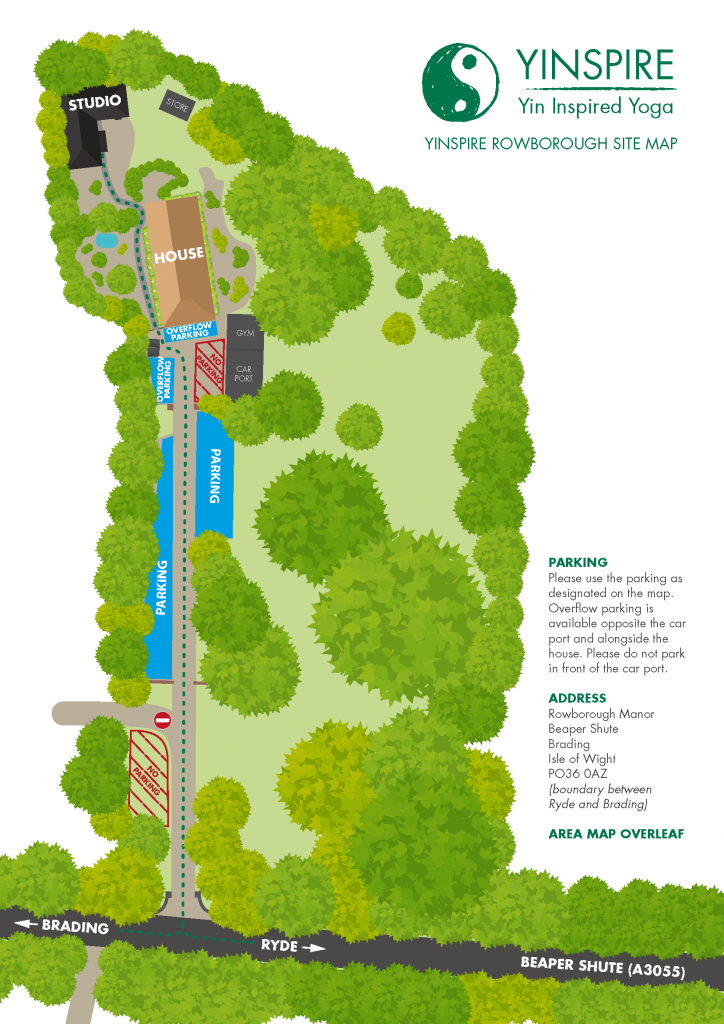 Download the Area Map and Parking Plan